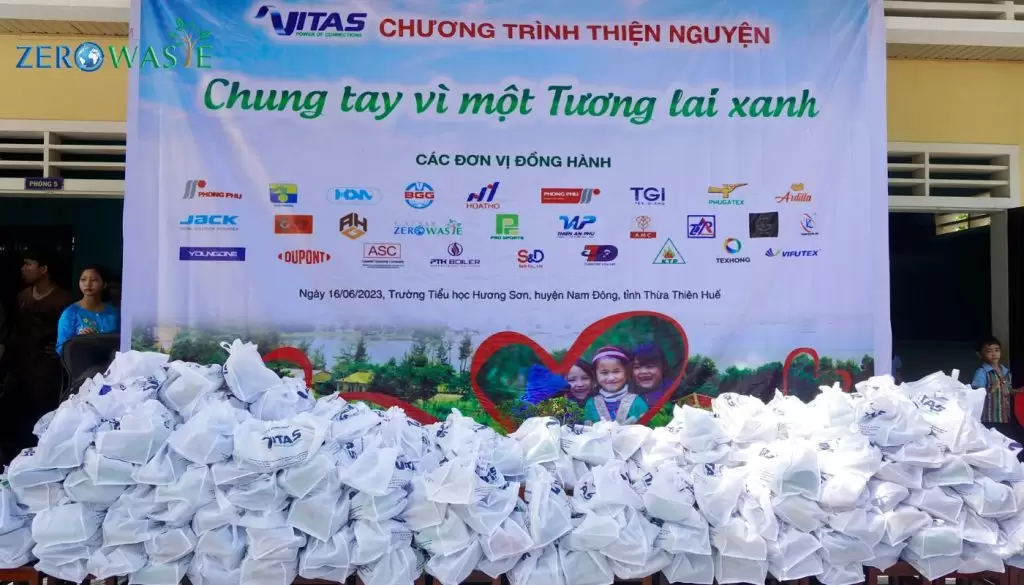 Aiming at the goal of sustainable development, Zero Waste's mission is not only to bring green value to businesses with clean-efficient energy solutions. For us, sustainable development is comprehensive development. Therefore, participating in the volunteer program organized by the Vietnam Textile and Apparel Association (VITAS) is an opportunity for us to share our values with the ethnic minorities in the District Nam Dong, Thua Thien – Hue.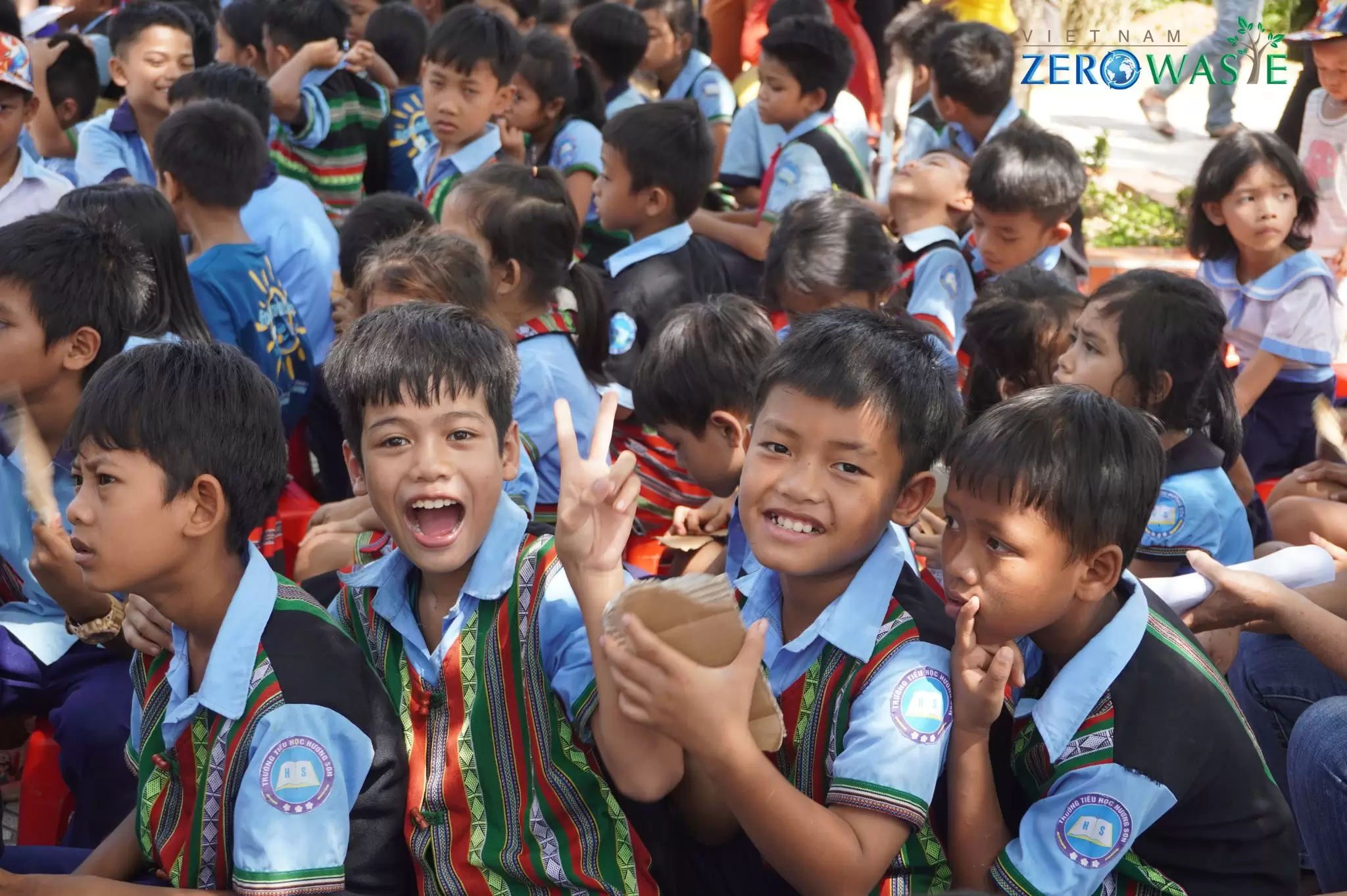 Visiting Huong Son Primary School, one of the places to nurture the future generation in Bha Bhar village, Huong Son commune, Nam Dong district, Zero Waste team had the opportunity to interact with children and get to know their lives. Accompanying with VITAS, Zero Waste provided children with small gifts hoping to share and support them to be more motivated to become future talents and continue to spread love to other children with difficult situations in all parts of the country. In addition, Zero Waste's mission of greening Vietnam does not stop with the solution of converting waste into energy but also through planting trees on the school campus. In this way, Zero Waste hopes to help the students and teaching staff here have a green – clean – beautiful learning and working environment.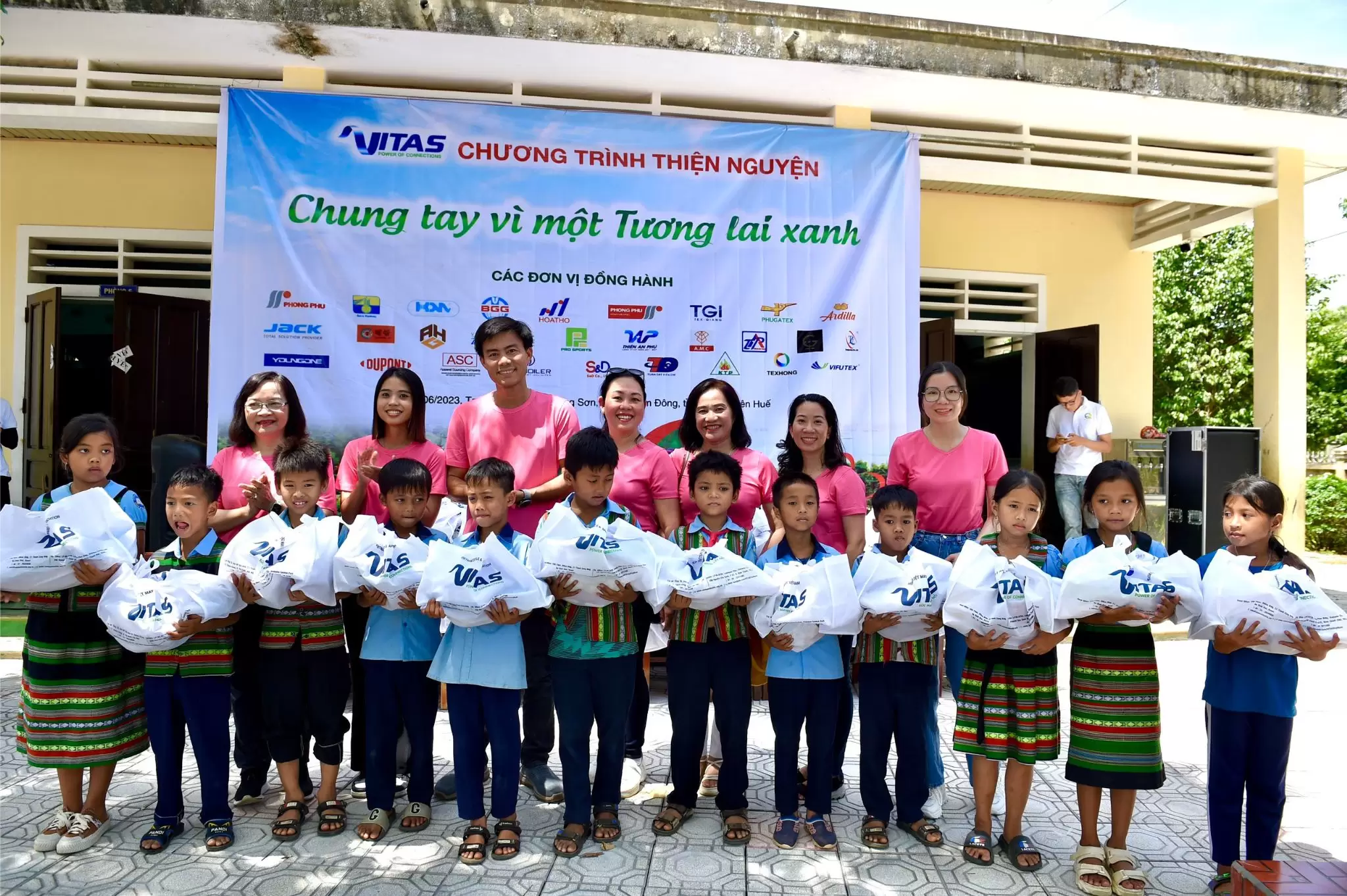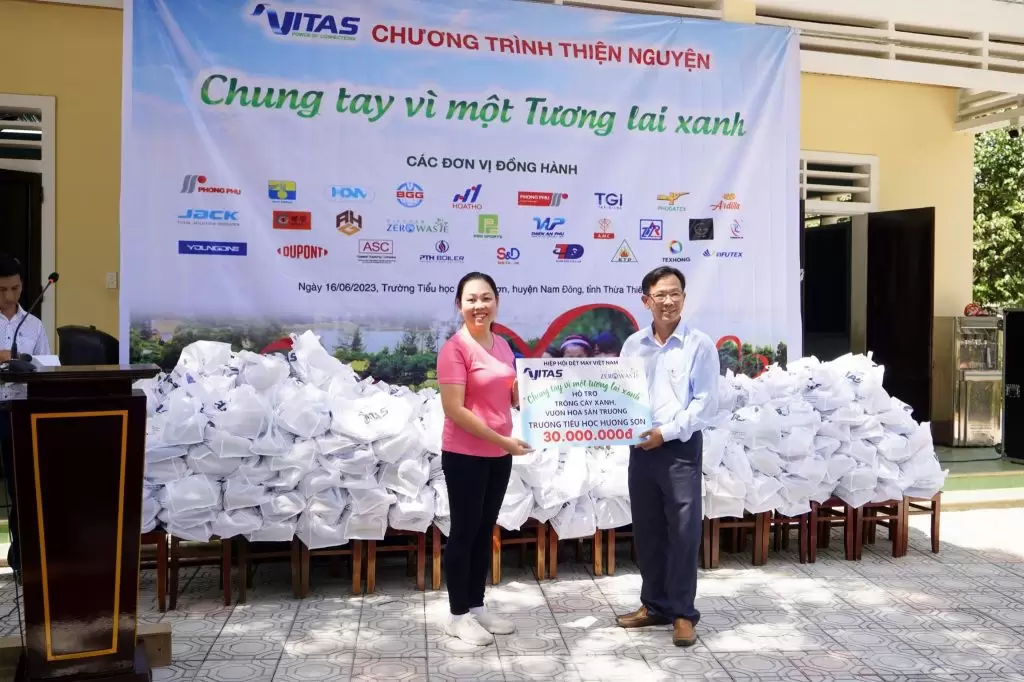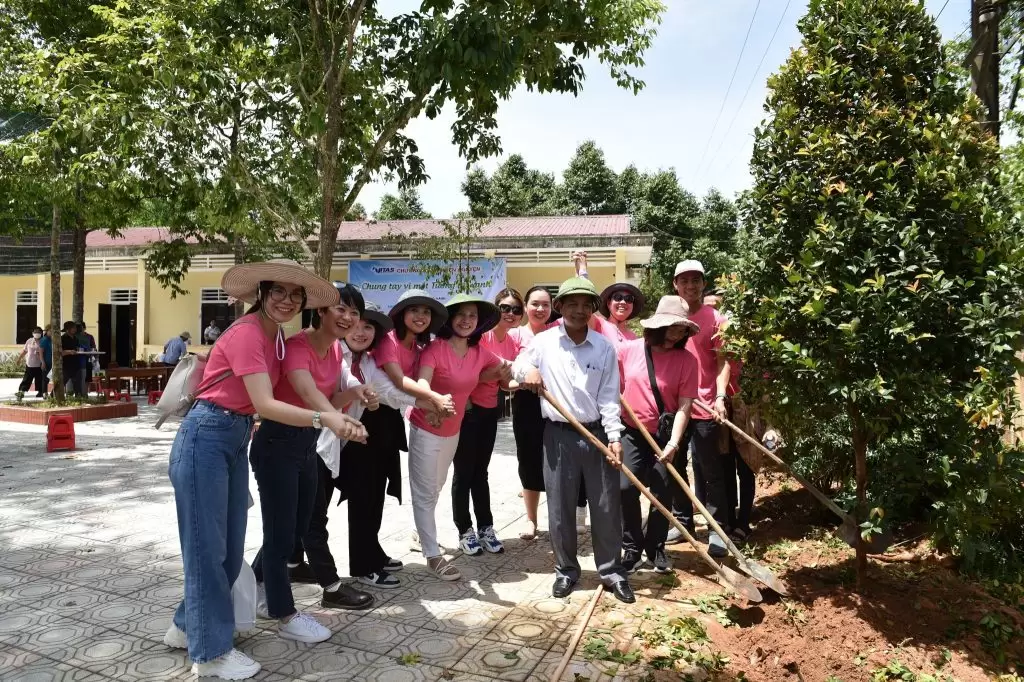 After ending up the volunteer activities at Huong Son Primary School, Zero Waste and VITAS charity group moved to Kim Sora Company of Huong Hoa CCN, Nam Dong district to continue giving meaningful gifts to the workers who have difficult circumstances, helping them have more motivation to overcome difficulties. At the same time, in order to support  build a green factory,  Zero Waste and the charity team continue to carry out greening the factory campus activity.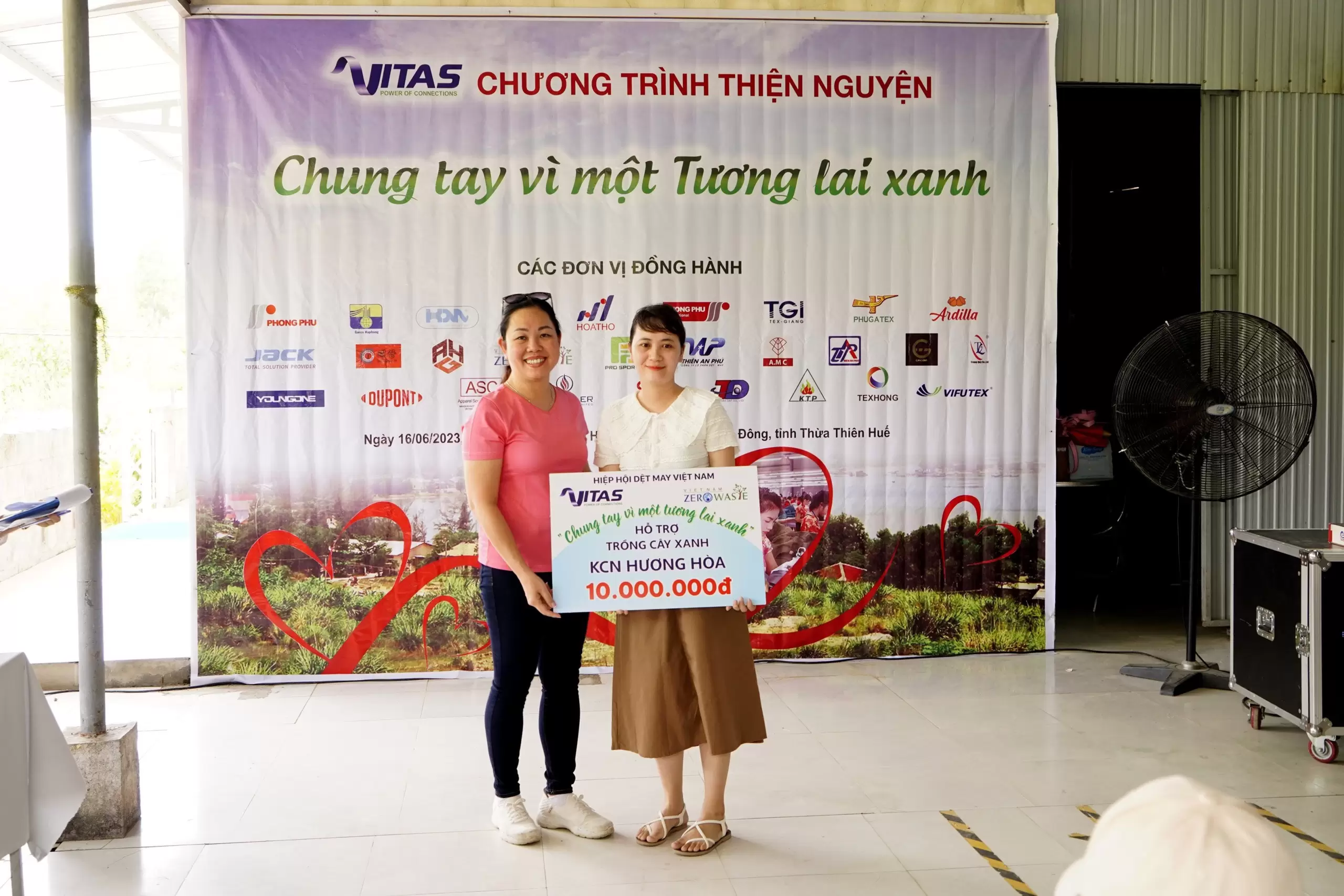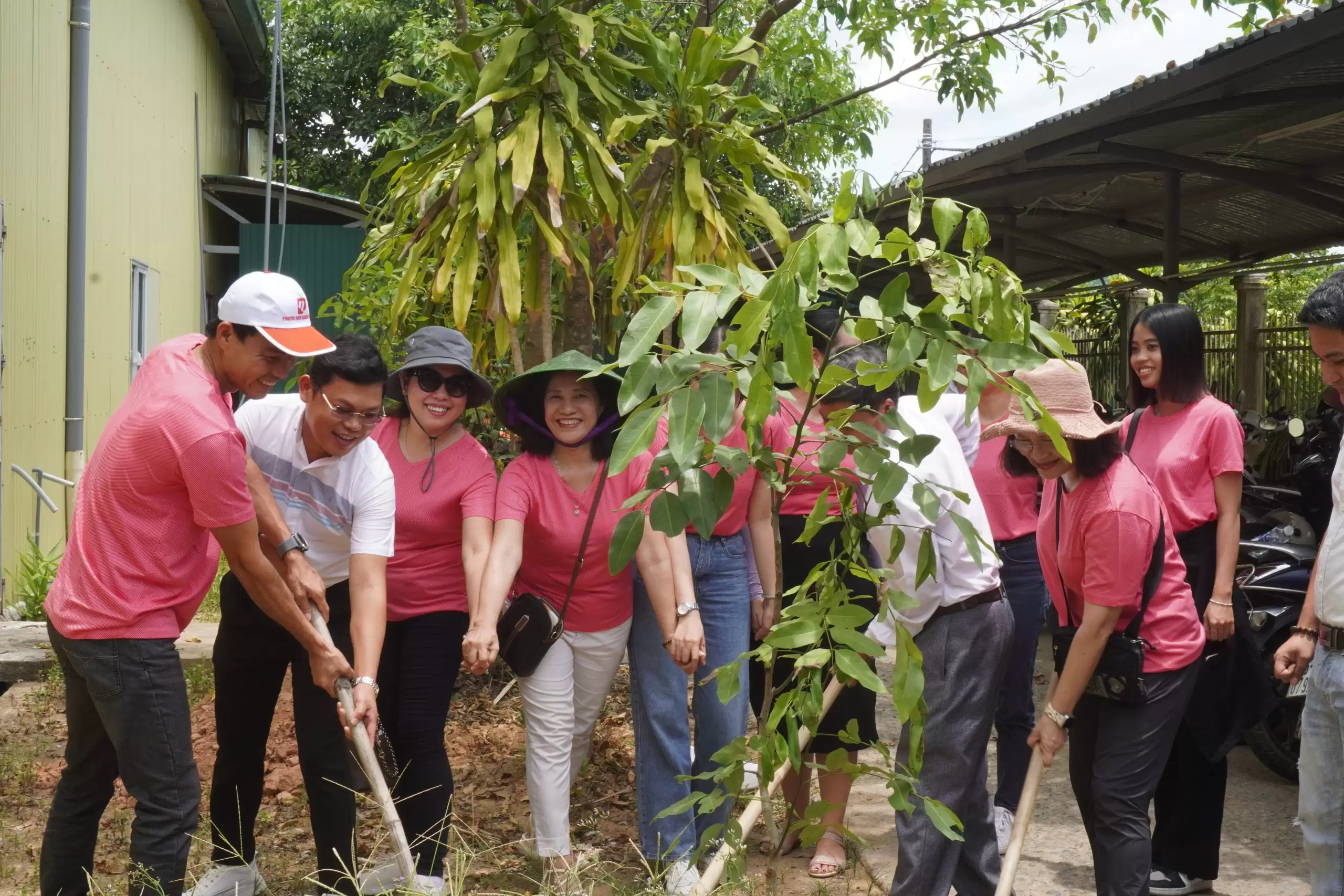 Accompanying in VITAS's "Joining hands for a green future" program, not only Zero Waste but also partners such as Apparel Sourcing Company, Phuc Truong Hai Boiler, Kim Truong Phuc and others kindness from other individuals and business units.
The program 'Joining hands for a green future' is a great opportunity for Zero Waste to share our value to society. We would like to thank the Vietnam Textile and Apparel Association for making such a meaningful volunteer program. Zero Waste is very willing to accompany VITAS organization on the journey of greening Vietnam and sustainable development.
For more information about the program: http://www.vietnamtextile.org.vn/vitas-to-chuc-chuong-trinh-chung-tay-vi-mot-tuong-lai-xanh-tai-huyen_p1_1-1_2- 1_3-742_4-6723.html