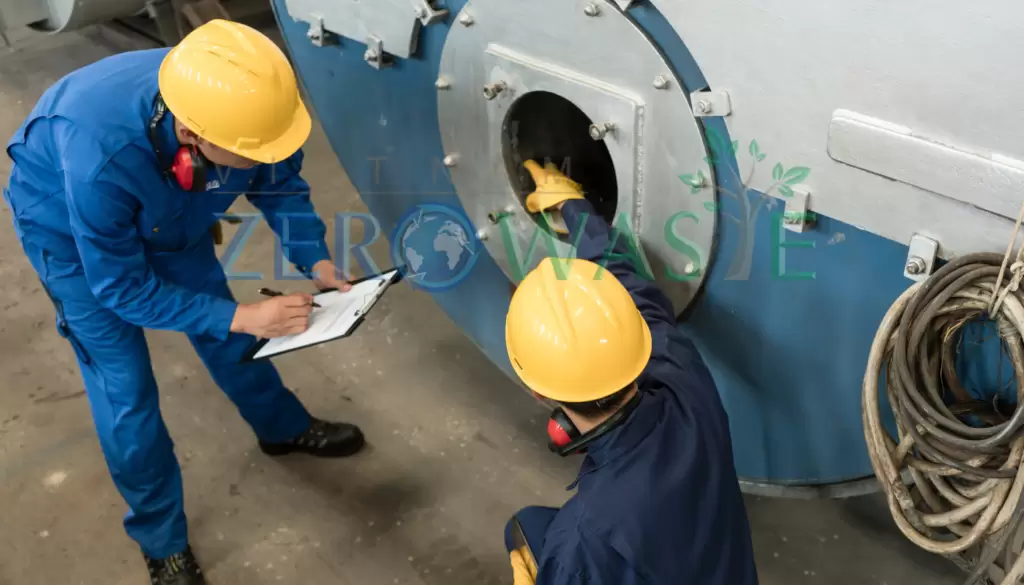 Incorrect operation and maintenance of boilers can make them exceedingly dangerous. As a result, the boiler inspection procedure becomes extremely stringent and is crucial for all companies that employ this kind of machinery. Find out more about these rules in the article below from Vietnam Zero Waste.
Informational Guidelines for Boiler Inspection Procedures
Boiler Inspection
Boiler inspection is a mandatory measure in accordance with the law during boiler operation. The authority has issued very detailed and clear circulars, regulations and boiler inspection procedures (you can see more in the information below). Boilers operate under extremely high pressures and fluctuating temperatures, often hundreds of degrees. Without regular periodic inspections, a flaw in the boiler may not be detected and repaired in time. Over time, these small vulnerabilities will increase and in worse cases can lead to disasters such as explosion, injury or even death to the operator. Boiler inspection helps prevent serious problems, we can identify and monitor proper maintenance procedures as mandated from circular 36/2019/TT-BLDTBXH.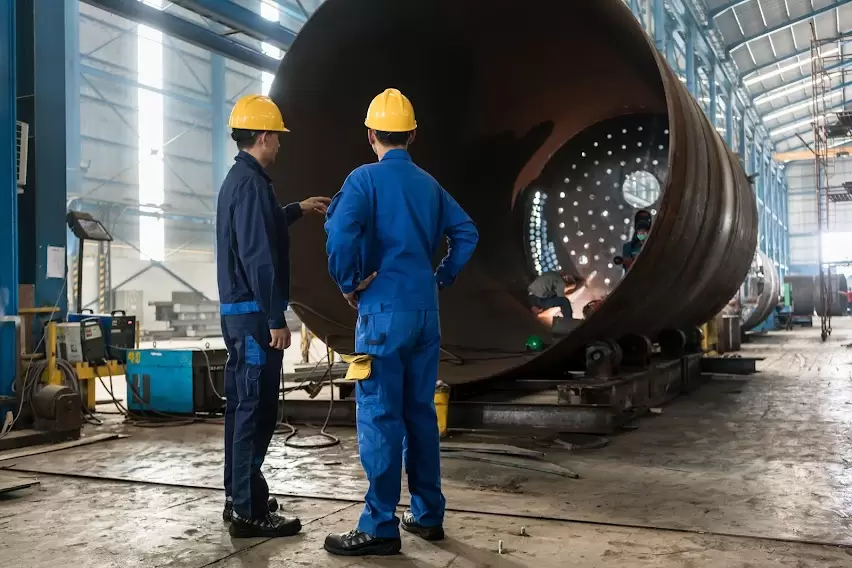 Boiler inspection process
Safety Engineering Standards and Procedures for Boiler Inspection
Boiler inspection process
The boiler inspection stages are carried out under the guidance of the Department of Safety – Ministry of Labour, Invalids and Social Affairs, including:
Initial safety technical inspection: Assessing a boiler's technical safety according to national technical norms and safety requirements after installation, before first use.
Periodic safety technical inspection: an activity to check the technical and safety status of boilers after the previous inspection period.
Safety technical inspection when an anomaly is detected: Assesses boiler safety according to national technical legislation and safety technical standards when:
When utilizing 12-month-or-older boilers.
Repairing, upgrading and renovating process affects the safe technical condition of the boiler.
After changing the installation position.
At the establishment's or authority's request.
Boiler inspection standards
When evaluating boilers, user and manufacturer standards must be met or exceeded. The following circulars govern boiler testing standards:
QCVN 01:2008/BLĐTBXH:

National technical regulation on boiler and pressure vessel occupational safety

QTKĐ 01:2016/BLĐTBXH:

Procedure for technical safety inspections of boilers and hot water heaters with a refrigerant temperature above 115 degrees Celsius

TCVN 7704: 2007:

Boiler design, structure, production, installation, use, and repair safety requirements

TCVN 6413:1998 (ISO 5730:1992):Fixed fire tube boiler with welded structure (except water tube boiler)
TCVN 6008:2010:Pressure equipment – Welding technical requirements and test methods.
Local authorities approve boiler inspection standards and rules.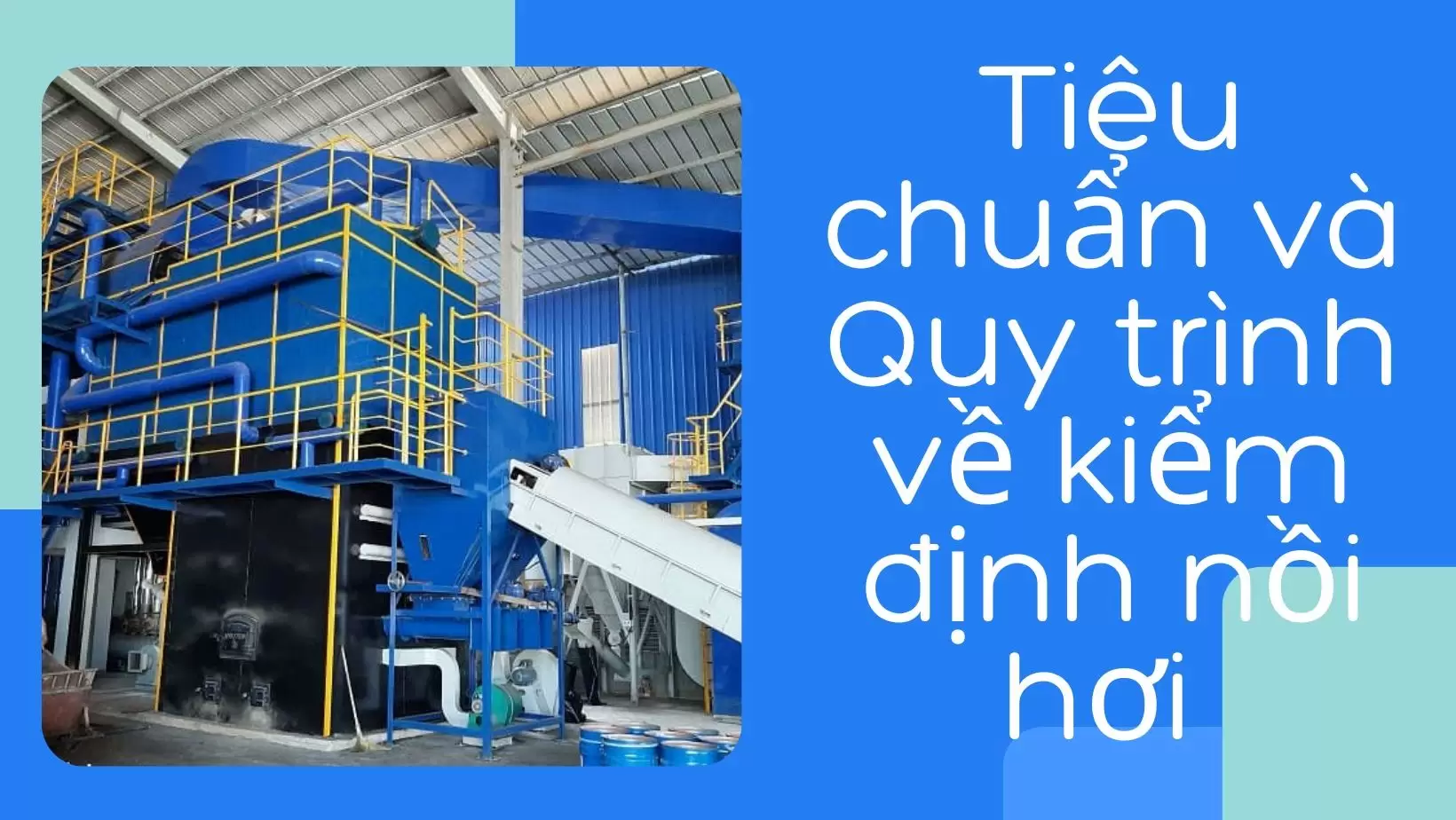 Boiler inspection process
Boiler Inspection Procedure  steps
External boiler inspection process
State of the boiler room: As part of the boiler inspection, inspectors check the boiler room for combustible debris or other safety hazards.
Information sheet: Inspectors usually start by carefully looking at the boiler's information, where they can find out what kind of boiler it is, when it was made, and how much pressure it can handle and controls that are needed for boilers according to the ASME and NBIC production codes (National Inspection Code Requirements).
Safety valve: The safety valve is the most crucial part of a boiler and should be inspected thoroughly. The safety valve (pressure release valve) prevents overpressure and fire if the boiler has a problem.
Control safety devices:Safety devices are crucial. During the boiler inspection, all equipment must be visually inspected to ensure safety.
Pipeline: The boiler room has pipes that bring water and fuel into and out of the boiler. During a boiler inspection, the condition of the pipes must be taken into account, both to make sure they stay in good shape and to make sure they are the right type of pipe for how they are being used based on ASME standards (a set of standards used to measure, control and evaluate the quality of products under pressure, pressure containers, conductive equipment). Also, the chimneys need to be checked to make sure that carbon monoxide is getting out of the boiler room and not building up.
Fresh air for combustion: Inspectors will assess boiler combustion air requirements during inspection to guarantee the optimal fuel-air-inlet ratio. Make sure the air line is open and give adequate fresh air for the boiler to perform properly.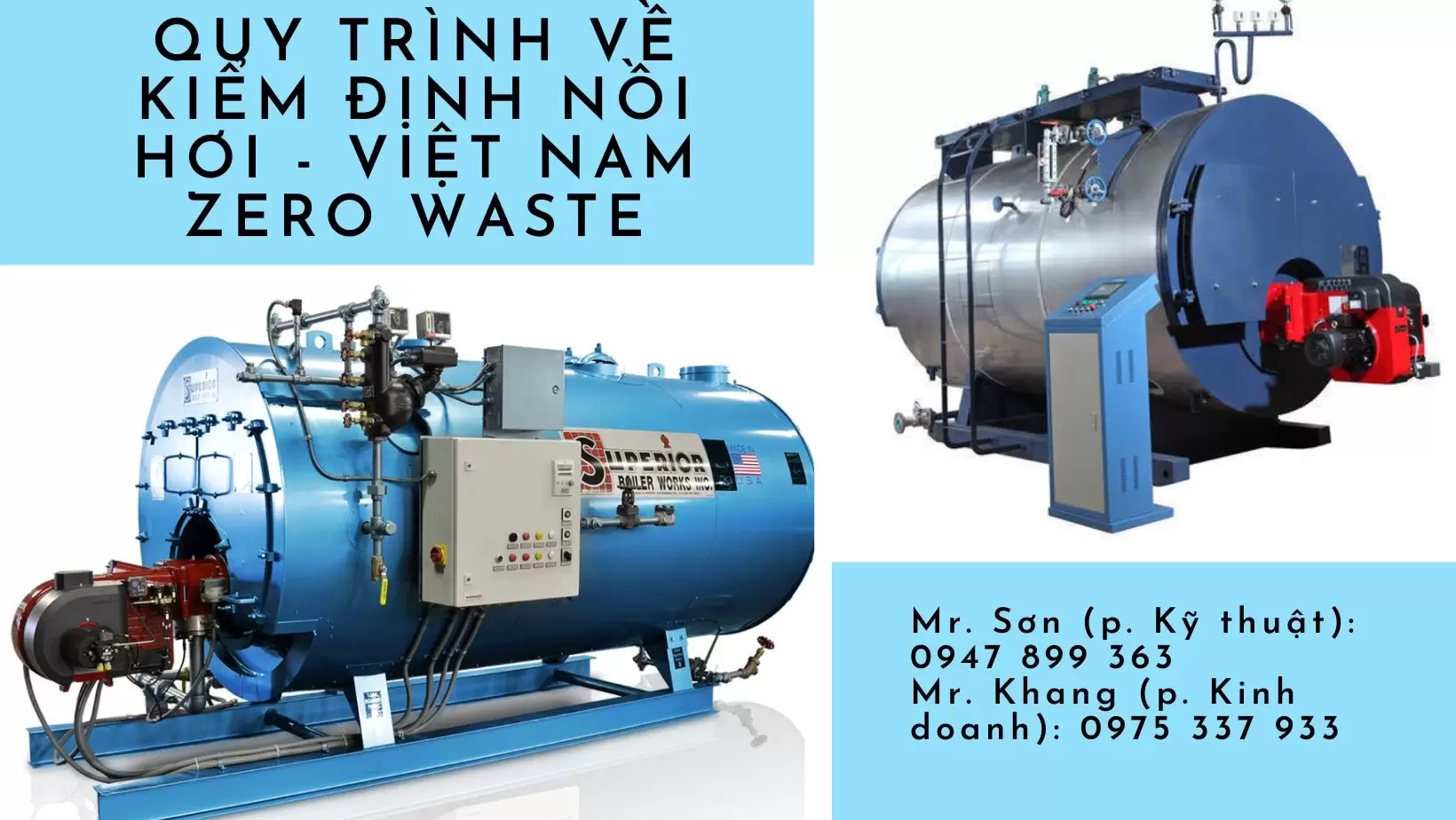 Regulations on boiler inspection
Internal boiler inspection process
Wall and surface of boiler:

Internal walls and surfaces are inspected for leaks, corrosion, overheating, and other structural concerns.

Heat condition:The superheater, deaerator, and fuel economizer are all tested inside the boiler.
Boiler inspection period
According to Circular 54/2016/TT-BLDTBXH, the time limit for boiler inspection is regulated as follows: Two-year inspections. Safe boiler inspections have a 12-year limit. The manufacturer's restrictions and the establishment's criteria for a shorter inspection time must be followed. The shortened inspection time and record must obtain the user facility's approval.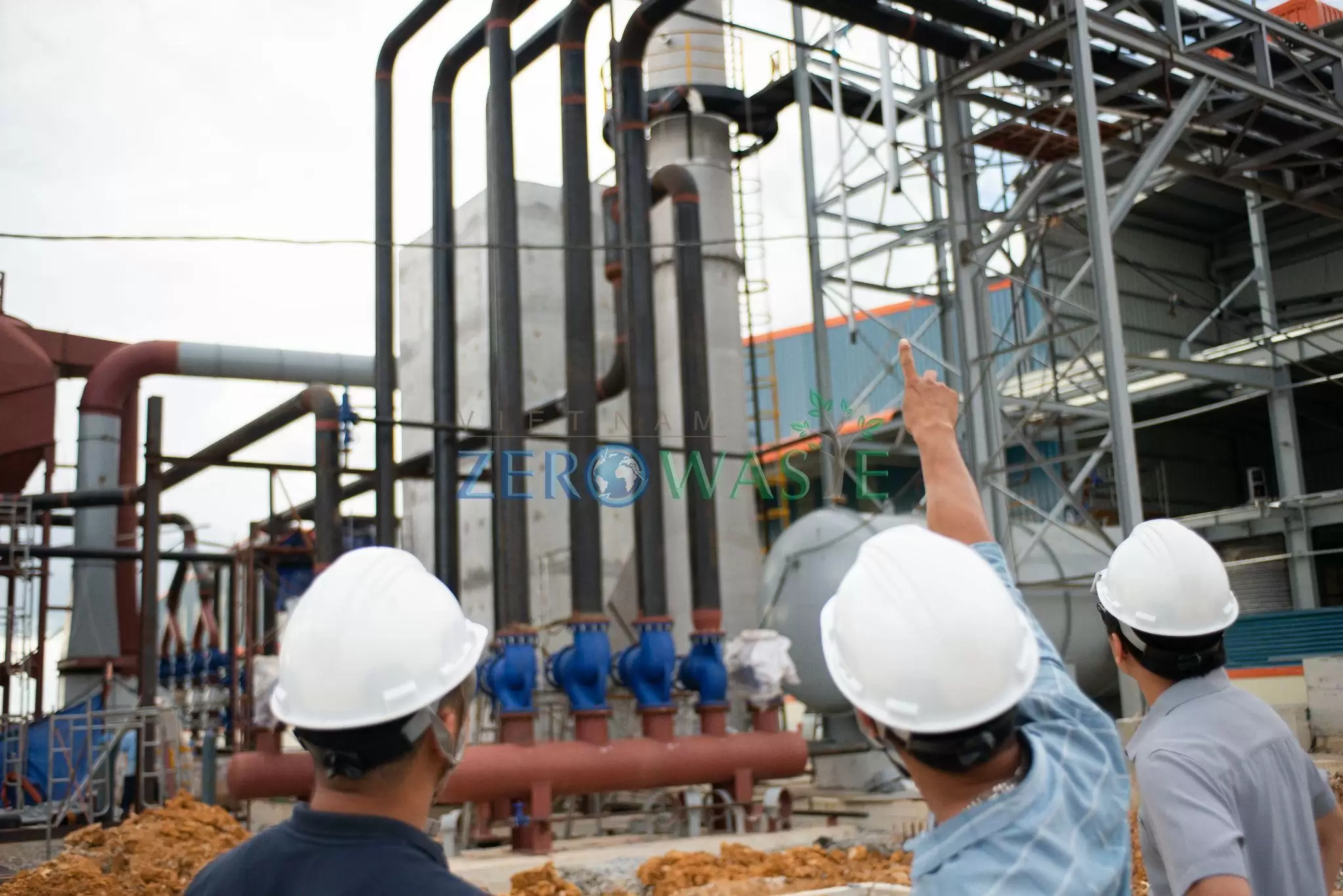 Boiler inspection process
Boiler inspection cost
The State sets the cost of boiler inspection based on the manufacturer's steam production capacity. Please contact us if you require boiler advice. Zero Waste team is always willing to help.
Việt Nam Zero Waste: 
Address: 20/4 Symphony internal street, Phu My Hung Midtown, District 7, Ho Chi Minh City

Phone: 0947 899 363  (Mr. Son) – 0975 337 933 (Mr. Khang)

Email: info@vietnamzerowaste.vn

Website: https://vietnamzerowaste.vn/