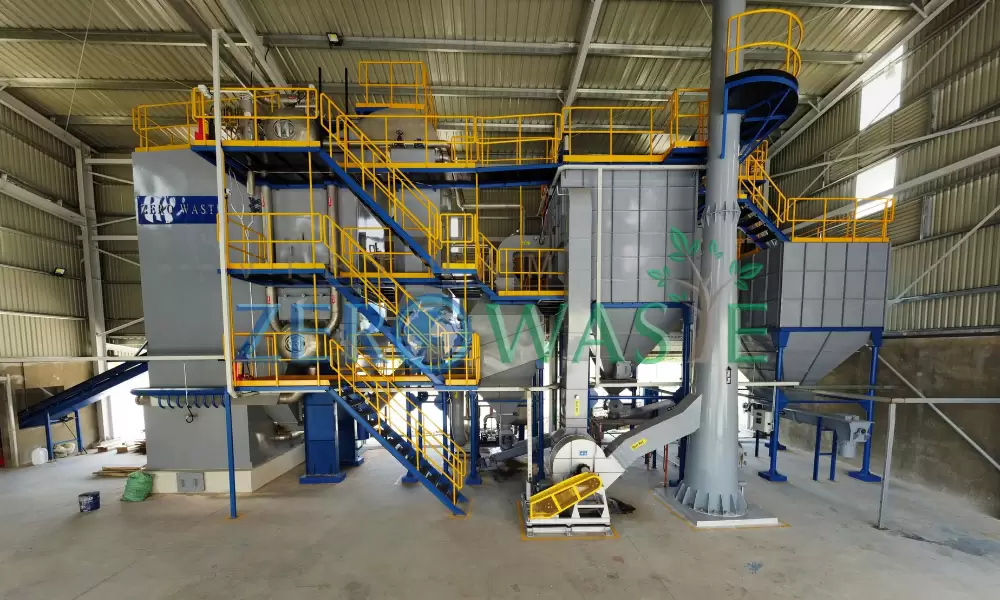 PROJECT DETAIL
Japfa is the major provider of nutritional solutions generated from animal protein in Vietnam and other Asian nations, including Vietnam.
INVESTOR

Japfa Comfeed Vietnam Co., Ltd

LOCATION

Minh Hung II Industrial Park - Binh Phuoc

Category

Animal feed

Capacity

10 tons/h

COMPLETION

June 2022
ZERO WASTE BRINGS VALUES TO JAPFA VIET NAM
The project between Japfa Comfeed Vietnam and Zero Waste to supply fluidized bed boiler and saturated steam was officially completed and put into operation in July 2022.

Zero Waste's fluidized bed boiler system with a capacity of 10 tons per hour and a working pressure of 8-10 bar can produce 360 – 3024 tons of steam per hour for our animal feed factory of Japfa. Equipped with a dust filtration system, which includes a spiral multi-level cyclone and a cloth bag filter, the exhaust gas to the environment meets state requirements.

Specifically, Zero Waste employs biomass as  primary fuel, including sawdust, wood pellets, wood chips, as well as other agricultural and forestry waste items. This fuel source typically does not contain components such as N, S, C, which will not produce emissions such as SOx, NOx, CO during the combustion process, assuring compliance with Vietnam's and international environmental requirements.   
Facing the rigorous challenge of customers' demand for energy efficiency, Zero Waste, with its enthusiastic and creative staff, is always ready to offer optimal solutions to help customers solve economic issues while ensuring environmental safety.
In general, after 3 months from the design date to the construction and installation stage, the Japfa (Binh Phuoc) – Zero Waste project has now been put into operation with the common goal of towards sustainable development.
// CÔNG VIỆC CỦA CHÚNG TÔI
Khám Phá Các Dự Án Gần Đây
Chúng tôi tự hào đã triển khai thành công hơn 50 dự án đơn lẻ và dự án lò hơi trung tâm khắp Việt Nam trong nhiều lĩnh vực