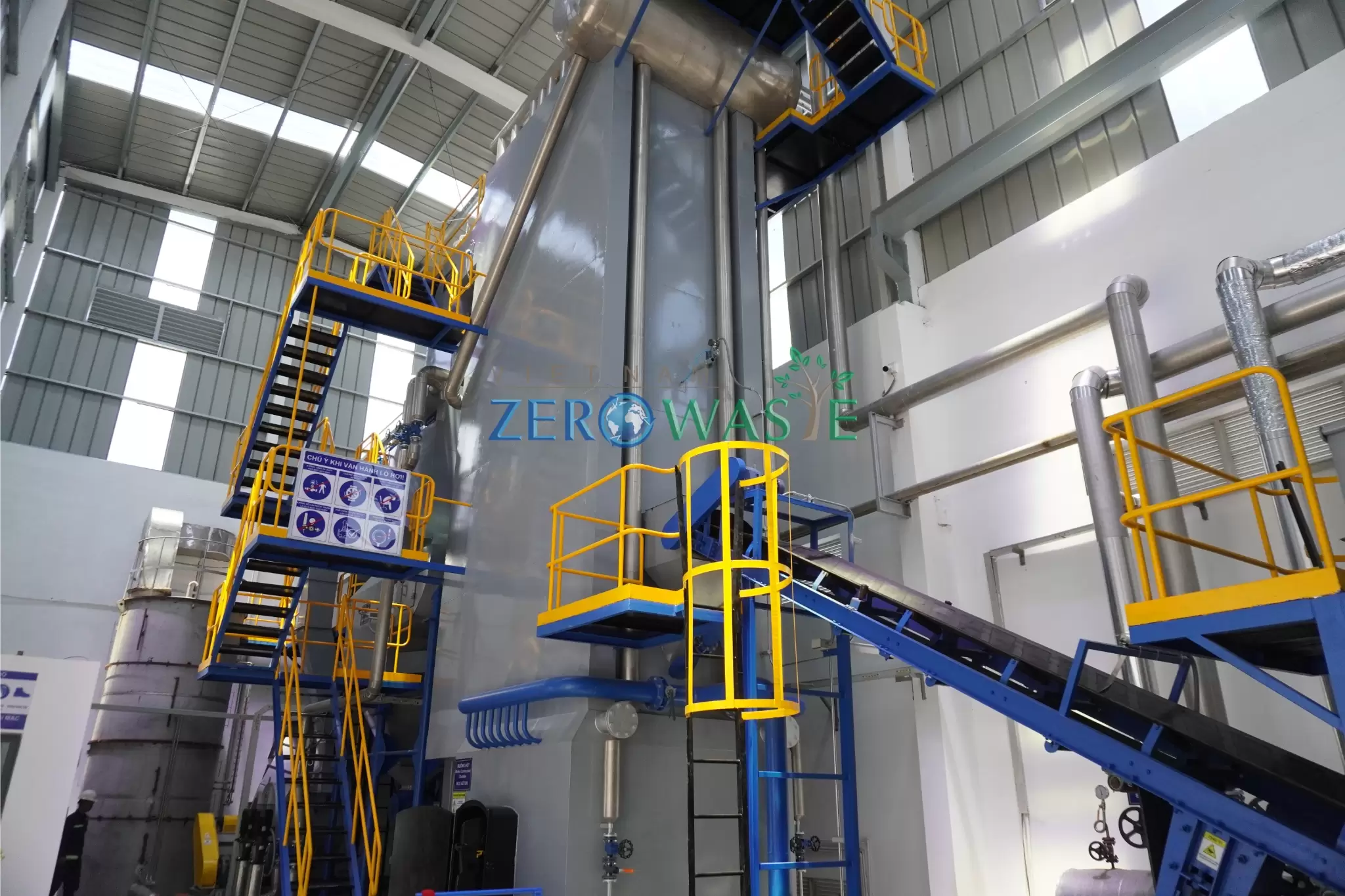 PROJECT DETAIL
Gunzetal is a global leader in providing leading products for both the textile and non-textile industries. Established in Hong Kong in 1960, Gunzetal took a significant step forward in 2017 when it established a branch in Vietnam, mainly focusing on yarn production.
INVESTOR

GUNZETAL VIETNAM LIMITED COMPANY

LOCATION

No. 20 VSIP II-A, Road No. 32, Vietnam-Singapore Industrial Park II-A, North, Tan Uyen, Binh Duong

CATEGORY

Textile

CAPACITY

8 tons/hour

COMPLETION

June 2023
FIRST FIRE - SUSTAINABLE FUTURE
The first fire was ignited by Gunzetal's representative on June 30, 2023. Joining this meaningful event, representatives from Viet Thai Tech and Zero Waste attended and shared their wishes to Gunzetal on the pathway to sustainable goal. 
CONTINUING THE JOURNEY OF GREEN TEXTILE INDUSTRY
Gunzetal Vietnam has continued the journey of greening the textile sector by converting the combustion technology from oil furnace to fluidized bed boiler, recognizing the importance of decreasing environmental effect and developing sustainable products. The combustion of biomass.
Instead of using energy from non-renewable petroleum sources, Zero Waste's fluidized bed boiler solution can burn a range of biomass fuels, utilizing renewable energy from agro-forestry byproducts. shavings, sawdust, cashew nut, etc. This not only helps to minimize greenhouse gas emissions, but it also eliminates waste and conserves natural resources.

This conversion choice provides economic benefits to Zero Waste clients in addition to environmental benefits. When compared to standard oil furnaces, biomass-fired boilers save energy and lower operational expenses. At the same time, it opens up new opportunities for the textile sector to create highly competitive products while addressing the growing demand for clean and sustainable production. Gunzetal will then not only set the textile trend with high-quality products, but will also demonstrate its commitment to a green and sustainable future.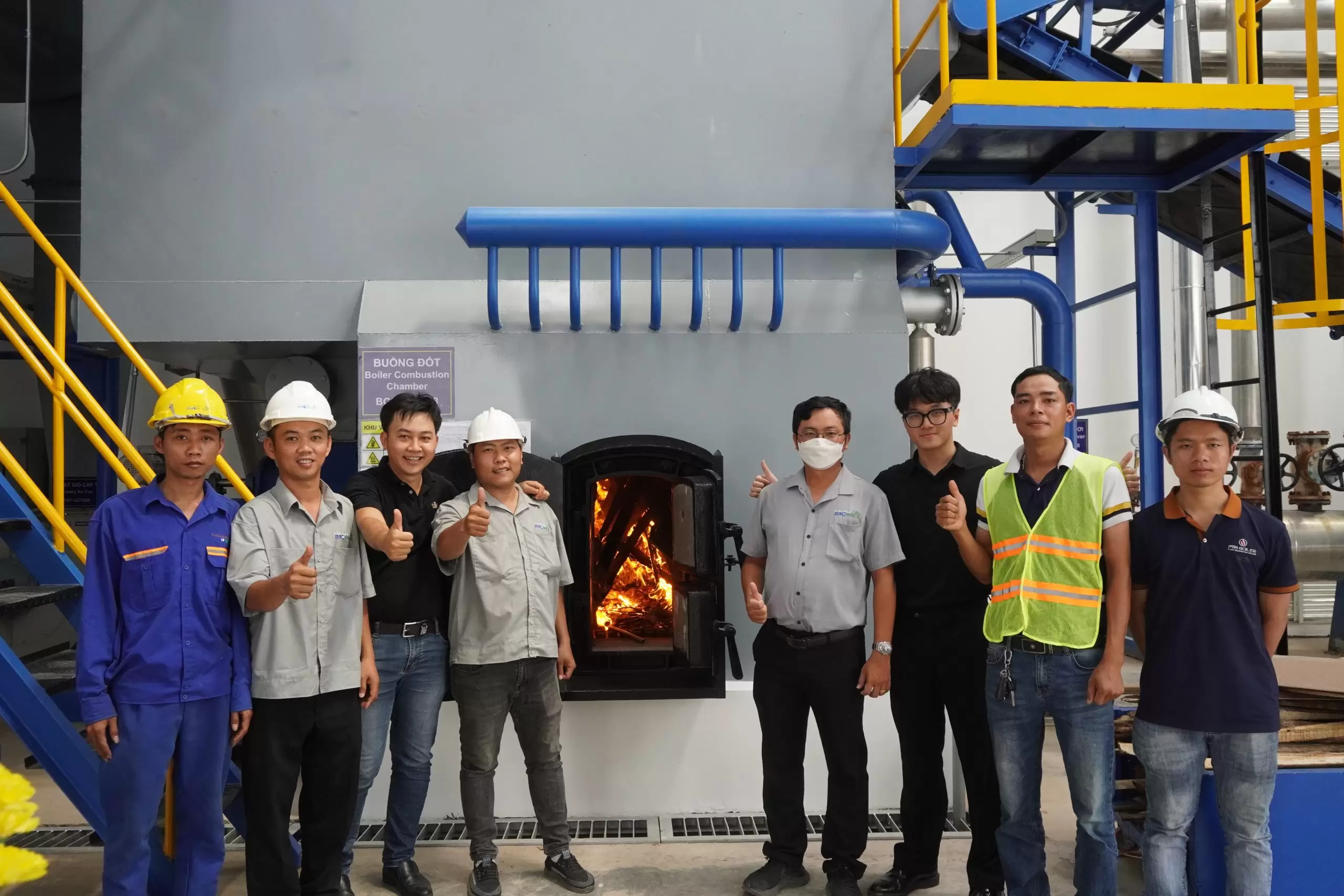 Contact Zero Waste team for more infomation about our energy solutions:
Sales department: +84 975 337 933 (Mr. Khang)
info@vietnamzerowaste.vn