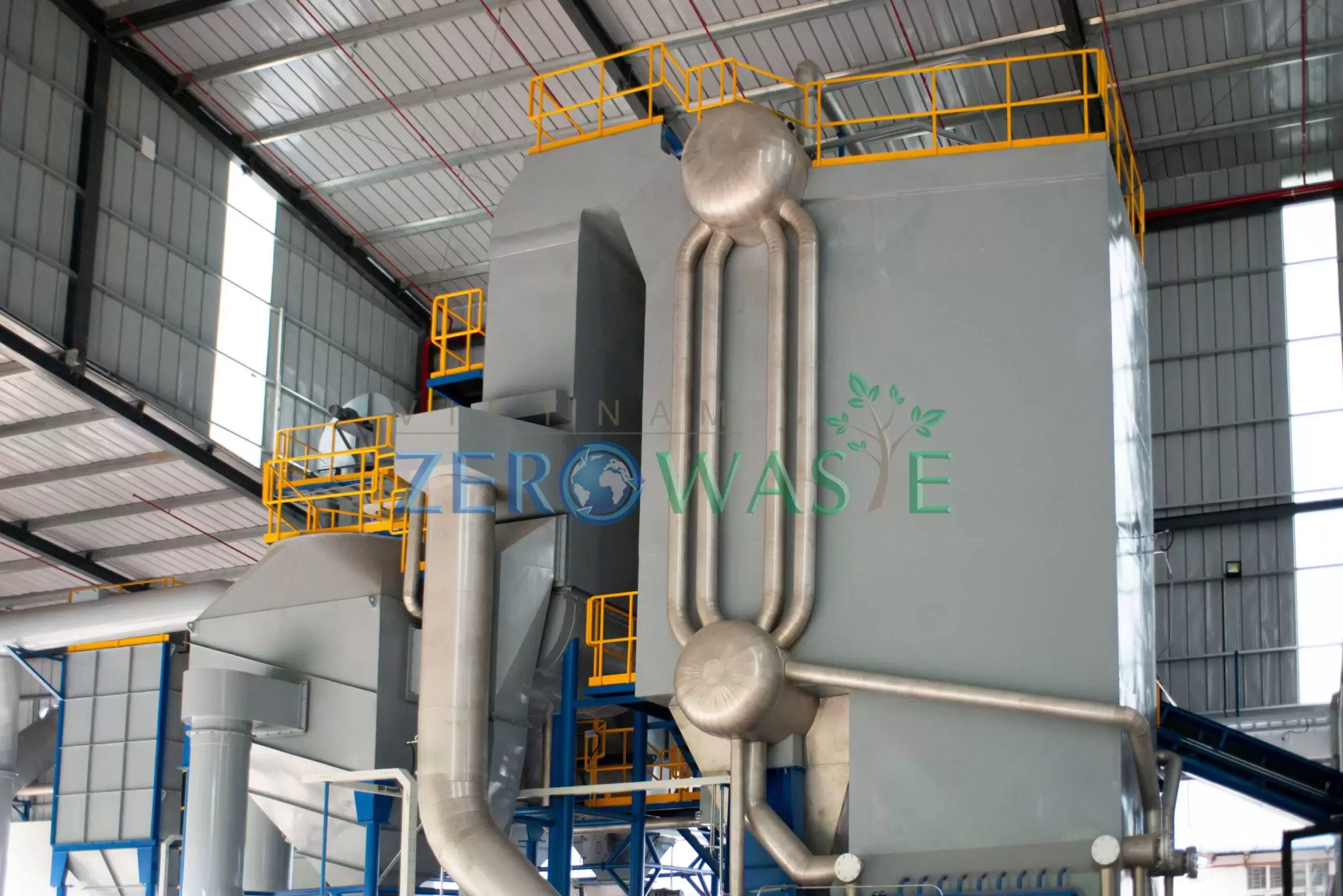 Project Detail
Viet Thai Tech project is a joint venture between Viet Tien Garment Joint Stock Corporation and two strategic partners, Luenthai and Newtech, with the goal of developing the textile industry according to green production technology.
INVESTOR

Viet Thai Tech Co., Ltd

LOCATION

Binh An Textile Industrial Park - Binh Duong

CATEGORY

Textile & Garment

Capacity

8 tons/hour

COMPLETE

November 2022
NEW STEP IN THE PROCESS OF GREENING THE TEXTILE INDUSTRY
A turning point in the transition to green production technology was reached with the establishment of the Viet Thai Tech fabric factory through a joint venture between the Viet Tien Group and two partners, Luenthai and Newtech. The facility, which is the first green fabric manufacturer in Vietnam, was constructed in accordance with US green building standards. As a result, Viet Thai Tech must fully green its manufacturing process in order to be considered a green firm, beginning with the usage of green, clean, and efficient energy.
GREEN SOLUTION OF PRODUCTION PROCESS FROM ZERO WASTE
Zero Waste supplies Viet Thai Tech with a fluidized bed boiler system and expert operation services from the Zero Waste operation team in order to meet the demand for the company to use clean and sustainable energy.
During the operation of the boiler, Zero Waste converts fuels produced from agro-forestry by-products such as cashew residues, rice husks, and sawdust, as well as industrial by-products from the company itself (RDF from leather shoes and rags), into a fuel source for the industry. Zero Waste assists the factory in using energy efficiently, cycling the production chain, and limiting the amount of waste released into the environment.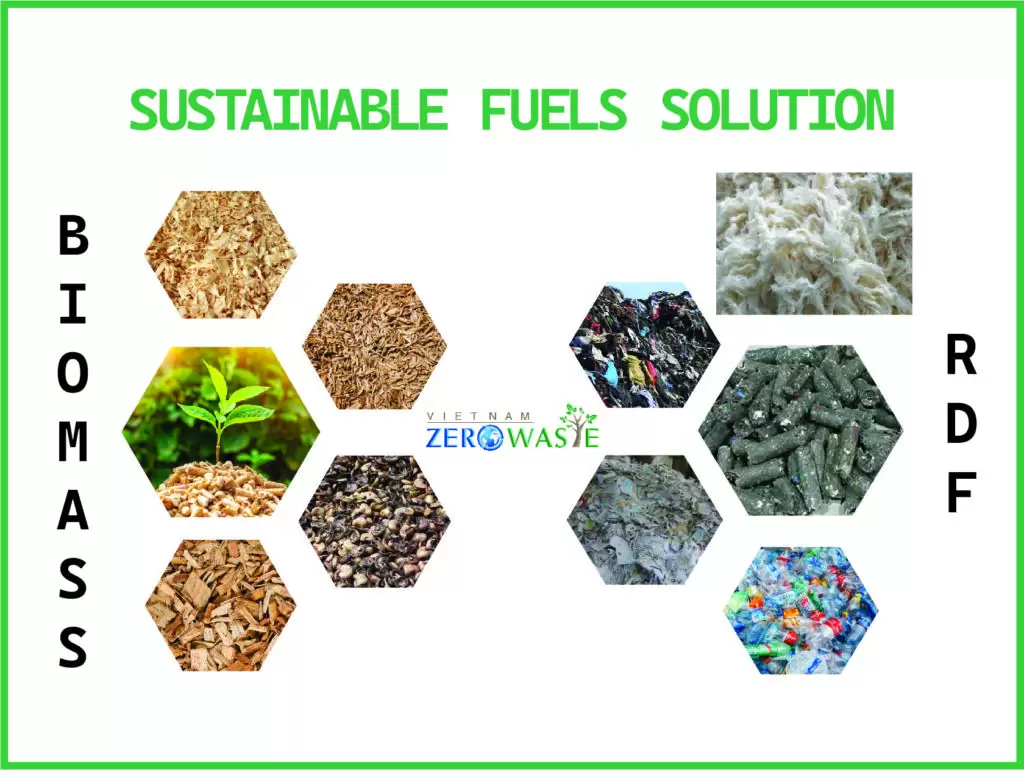 Technology & equipment solution
Zero Waste's 8-ton-per-hour fluidized bed boiler is developed and produced in accordance with national requirements QCVN and international standards ASME, and is inspected by LLOYD. This is a tool that facilitates the greening of textile businesses due to its ability to burn a variety of fuels, which is fully compatible with the fuel solution provided by Zero Waste to Viet Thai Tech. The multi-level dust filtration system incorporates a combined cyclone, a cloth bag dust filter, and a settling tank to aid in the full treatment of ash, slag, and exhaust gases before to their release into the environment.
Currently, the construction and installation of the fluidized bed boiler system for the plant have been completed. Zero Waste will update its approach for greening the textile sector in the near future, when the project goes into operation, from a solution to convert energy from potential waste into green fuel using a multi-fuel fluidized bed boiler.