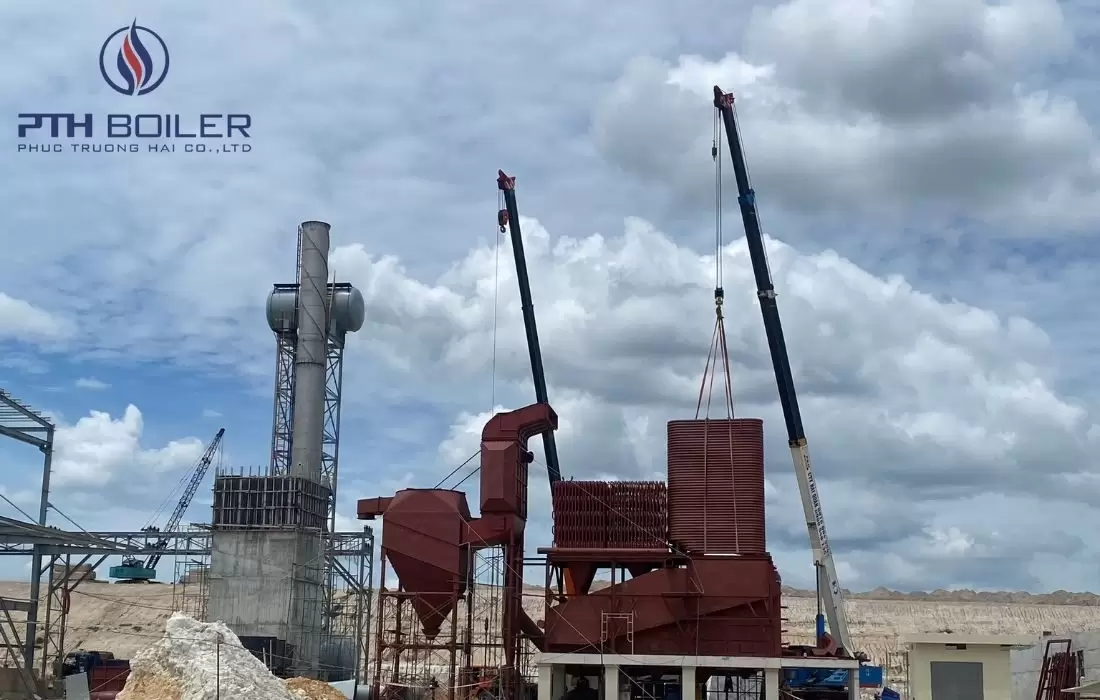 PROJECT DETAIL
Project to supply reciprocating grate boiler between Phuc Truong Hai and Kim Tin MDF board factory in Binh Phuoc
INVESTOR

Kim Tin Binh Phuoc Joint Stock Company

LOCATION

Binh Phuoc

CATEGORY

Victual

CAPACITY

10 million kcal

COMPLETION

Commisioning
Phuc Truong Hai is a member unit in the green ecosystem of Zero Waste. With the mission of providing the safest, most environmentally friendly and most effective boiler products at the best cost, Phuc Truong Hai brings to Kim Tin customers one of the leading solutions for clean energy – 10 million KCAL reciprocating great boiler combusting oil. 
Currently, Phuc Truong Hai is installing the system at the MDF (Medium Density Fiberboard) factory – Kim Tin's medium density fiberboard in Binh Phuoc.
The project is expected to be completed and put into operation by the end of September 2022.
Here are some pictures of the project being installed in Binh Phuoc.
For more details about the project, visit Phuc Truong Hai's website or visit the link:
https://phuctruonghai.vn/duan/
// Công việc của chúng tôi
Khám phá các dự án gần đây
Chúng tôi tự hào đã triển khai thành công hơn 50 dự án đơn lẻ và dự án lò hơi trung tâm khắp Việt Nam trong nhiều lĩnh vực